COMPANY PROFILE
HOME > Company Profile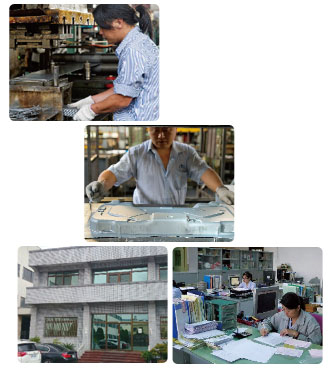 YANG DRAGON INDUSTRIAL Positive attitude, Enthusiasm & Responsibility
Established in 1972, Yang Dragon Industrial Co., Ltd., originally named 青龍鐵工廠, mainly specializes in manufacturing sheet metal for punching machines. Based on the belief of professionalism and good reputation, Yang Dragon's business becomes much more prosperous, which results the shortage of factory buildings.
In terms of providing better quality and service, the company had decided and purchased the present land (over 10000 square meters) to construct the modern factory buildings and added cutting-edge automation machinery in 1987. After two-year efforts, the factory was officially and completely set up. Meanwhile, 青龍鐵工廠was renamed as Yang Dragon Industrial Co., Ltd., and began to operate in 1991.
Accumulated with forty years of machining experiences, Yang Dragon has proficient its technique in Hydraulic Pressing Modelling. In addition with the business philosophy of "quality comes first", we hope to provide our customers with the finest products. In order to and generate additional revenues, ultimately to achieve the win-win situation for both party.
YANG DRAGON INDUSTRIAL CO.,LTD.
Established:23th .March.1984
Factory area: 10000m
2
Address: No.829, Zhongshan Rd., Shengang Dist., Taichung City 429, Taiwan (R.O.C.)